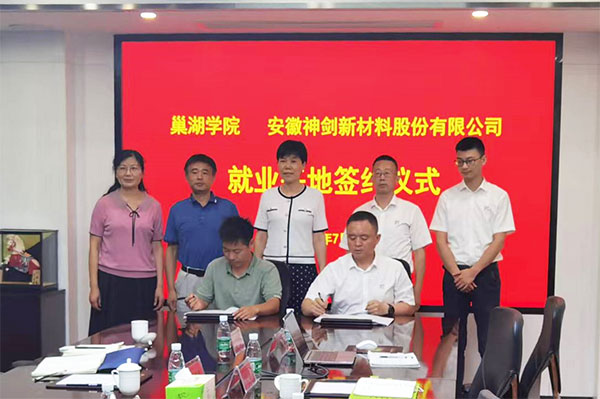 Ms. Zhang Li, President and Deputy Secretary of the CPC Chaohu University Commission visited Shenjian and signed a strategic cooperation agreement on internship and employment base with Shenjian on July 6th, accompanied by Mr. Wang Xiaodong, Deputy President and Mr. Song Mingyou, Deputy Secretary of the Chemistry & Materials Engineering School of the CPC Chaohu University Commission.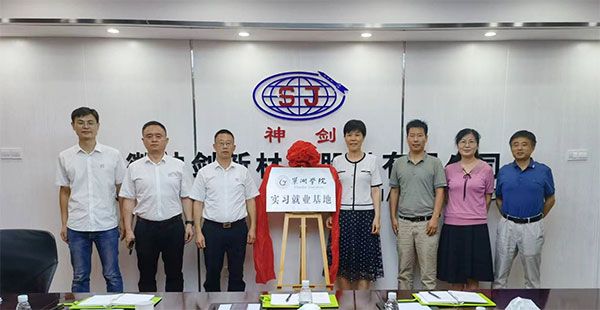 The two sides had in-depth exchanges and discussions on personnel training, production-university-research cooperation and the mode of integration of industry and education. Both sides hope to take the opportunity of jointly building the internship and employment base to further promote the university-enterprise cooperation.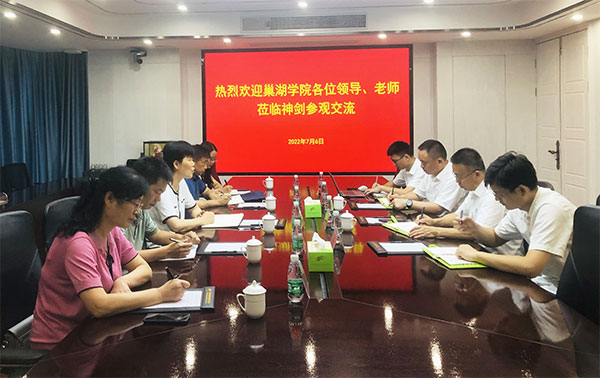 Chaohu University is a state-run and multi-subject university offering full-time undergraduate courses. With a number of teaching platforms and majors at state level, it has a remarkable, well-organized faculty. Shenjian has been maintaining a cooperative relationship with it for many years and took in a great number of graduates for internship or employment. The signing this time will lay a solid foundation for sharing resources, complementing advantages and deepening the cooperation between Chaohu University and Shenjian in the future.