On July 20, Mr. Cao Xiaoming, Secretary of the PWC (Party Working Committee) & director of the Administrative Committee of WEDA (Wuhu Economic & Technological Development Area) visited Shenjian to investigate and guide the work, accompanied by Mr. Wang Shefu, member of the PWC & deputy director of the Administrative Committee, and other officials from the WEDA (Economic Development, Investment Promotion, Finance and Work Safety). Mr. Liu (CEO) and other department leaders attended the investigation.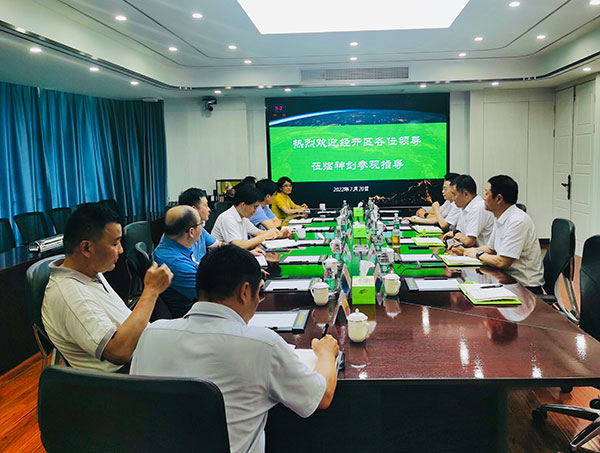 Despite of the hot weather, Mr. Cao and the delegation first came to the workshop for a detailed overview of the operation and highly appraised Shenjian's development later during the meeting. Besides, he introduced the future development plan of WEDA, encouraged Shenjian to grow stronger and urged relevant department to do a better job of service to assist Shenjian. The two sides conducted a thorough exchanges on government-enterprise cooperation, development of chemical zone and industrial policies, etc.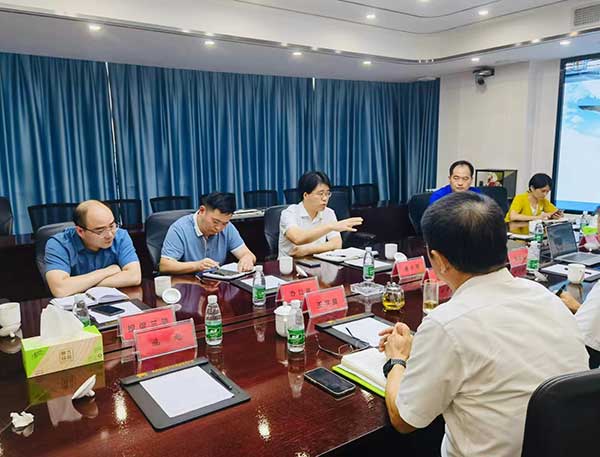 Mr. Liu expressed sincere thanks to the long-term concern and support given by the Administrative Committee of WEDA and emphasized that Shenjian would, as always, deepen the main business, improve the quality and efficiency, and contribute to the economic development of WEDA.