On May 21, the leaders and employees gathered together and held the conference for excellent employees of 2020 and the speech contest of "Labor changes life, Innovation wins Development" in the multimedia classroom.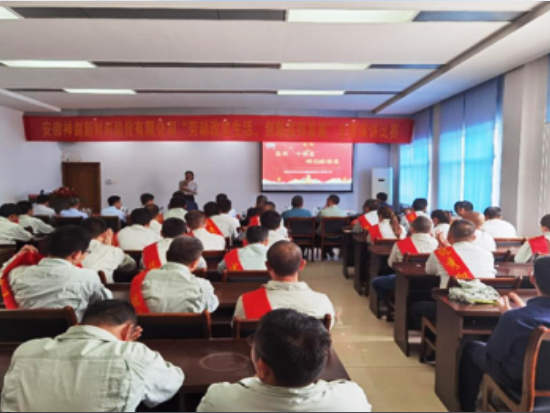 The conference kicked off with an impassioned award song. The past year of 2020 has been an extraordinary year. Under the leadership of the team with President Liu as the core, the company has overcome the adverse factors caused by COVID-19 and achieved good business performance, which is also inseparable from the joint efforts of the majority of employees. Thus, the meeting commended the outstanding performance of a number of excellent employees. It is them who interpret Shenjian people's work spirit of love and dedication in a incisive and vivid way.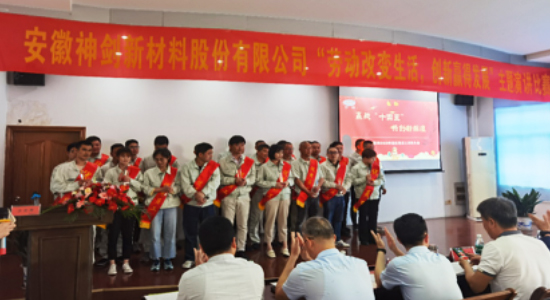 In the speech contest, 10 contestants are full of spirit and emotion with witty words in passionate or deep chant, citing real and vivid examples of ordinary staff around us, to tell what they have learned, felt and realized in Shenjian. Their infectious speeches pushed the atmosphere to one climax after another and won the bursts of applause from live audiences. After fierce competition, the first, second and third prizes were respectively awarded.

President Liu and other main leaders attended the activity and performed as the presenters and judges of the contest. Liu commented and stressed that all the staff should learn from the excellent ones, encourage the young staff to take root in Shenjian, combining personal ideal with the development of Shenjian closely and creating a more brilliant future! Besides, he also affirmed the excellent performance of each speaker, and hoped that all employees could carry forward the core values of the company through such competition, and bring the company's corporate culture down to the ground and inherit it.